Tweet
[This is my first full feature for Sound Box that appeared in the March 2011 issue. Sound Box is creating ripples in the music industry with the recent at-length discussion on India Copyright Act. February issue had Javed Akhtar explaining his stand and the March issue features the opinion from country's leading musical labels – Saregama, Tips and Universal music. Check out the mag to get you up-to-date with the music industry buzz.]
****
Roll back to pre-internet era in India. The chances of an aspiring musician getting noticed in the public were rare. You could try singing locally, in local bands or music troupes which would just be covering popular film songs. Your talent was scaled primarily on the basis of how close your version stood to the original or how much you succeeded in making yourself sound like the original singer. You just had to be a voice skeleton of someone else. And you would have a limited audience. Even if you had come up with an original set of songs, chances were still rare that you could reach your target audience. Until of course the Net arrived.
The arrival of the internet completely changed the lives of amateur and aspiring musicians. In the Web 1.0 era, it would let you register a website of your own and add your profile with music. People from around the world would then have access to your website and they would be able to download and listen to your songs. But the opportunity to interact with the audience was still lacking. Then came Web 2.0, with blogs and social networking sites, and this has led to some revolutionary changes in the field of amateur music.
The transformation
Music blogging was one major venture that drastically changed the face of music in the virtual world. It has helped many people who could not devote all their time to music but had great passion for music in their lives. So it was the amateurs or part-time musicians like Vidyu Appaiah who flourished.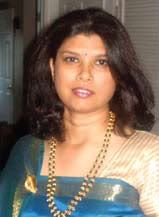 Appaiah is a trained singer from Calicut, Kerala, and used to perform on stage from the age of 10. But she had completely given up on music after her marriage and moved to the US. In 2005, she put together a website that had her cover versions of popular film songs. Then in 2006, she started her own music blog. "Music blogging has given me the opportunity to share my music with friends and family. The desire to sing and be heard is there in every artist big or small, and this is perfect for me in terms of reaching out to a small, regular audience from the comfort of my home. Blogging also opened doors for me to get opportunities to sing on stage after moving to the US," says Vidyu.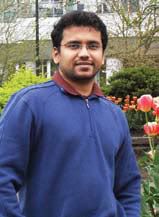 A heartening aspect of music blogging is that you do not need a promoter, a music label or even going to a studio to make yourself heard. All you need is a mic, a recording software and a free account on a blogging platform like Blogger or WordPress. You need not worry about the technical aspects of building a website. Murali Venkatraman, one of the earliest music bloggers from India, says, "I have been composing from 2001 and music blogging was a good platform to present some of my work without much of a website building fuss."
It is not solely the amateur musicians that music blogging has helped to have a fan base. Pradip Somasundaran from Thrissur, Kerala, who was the winner of the Lata Mangeshkar award for Best Male Singer of India through Meri Awaz Suno (the first of its kind music reality show on Indian TV), got the opportunity to build a fan base across the globe through his music blog. Though he was offered a recording contract with Yash Raj as part the prize along with Sunidhi Chauhan who shared the title with him, it never materialised. He had been singing in a few Malayalam films and was doing stage shows but music blogging brought him many fans from different parts of the world.
Interact with your listeners
The comment box interaction with the listeners through the music blogs has given an opportunity for music bloggers to improve themselves. Based on listener comments, one can sing again and post a revised version of a song. Some listeners say "I feel the reverb was a bit too much", or "in the second verse, you have sung too plainly". This leads the music blogger to take notice of the details of singing, recording and mixing. Eventually this helps them become better singers or musicians. However there are a few setbacks to this, as some music bloggers have found out.
Sindhuja Bhaktavatsalam, a music blogger and a trained singer who has recently performed with Pt Ravi Shankar's Ensemble at Hollywood Bowl, says, "Blogging (or any kind of performance for that matter) makes you more audience oriented and so you tend to focus less on your own growth as a singer. When blogging was new to me, I would crave for comments on my blog- I think that's natural. It became more of "how will people like this and how many comments will I get?" rather than "how well have I actually sung this and how better can I get at this?"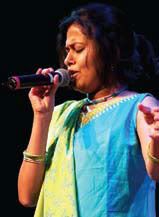 Meera Manohar, a singer of the band Thillana and a music blogger, says that comments should help improve and not be detrimental or demoti-vating to artists. "Ideally, listeners should appreciate the effort that has gone into making a cover/original, whatever it might be. I do see some frivolous comments which in my opinion can be avoided," Manohar says.
But since music bloggers have grown to become a large online community, honest comments are sometimes hard to come by. "The commitment, in my humble opinion, must be towards the art and not towards the person. In fact if you are a very good friend of an artist, it is only useful if you are honest about their performance and talent," says Venkatraman.
Music collaboration, virtually
The primary phase of music blogging had the bloggers singing cover versions. A music blogger would usually record over an available karaoke track and post it on their music blog. This would be a solo track mostly. Later on, with the freedom that technology gave them, they have begun posting duets for which they have a singer from another part of the world. With the ease of recording vocals alone, one singer from Kerala can record his vocals at his place and have the other portion of the vocals recorded by a singer who might be residing in the US and give it to a third person in Mumbai to mix the tracks. All the file exchanges are done over email and when the listeners hear the final track, it is like the song was done in one place with everybody involved physically present.
The ease of such recording techniques has made some bloggers think about creating original songs rather than posting karaoke cover versions of film songs on their blog. Thus were born many original songs in the music blogs, with each of the involved person living in different parts of the world – lyricist, composer, singer, orchestrator, rhythm programmer and the sound engineer. This led to further ideas and Blogswara (www.blogswara.in), the first of its kind collaborative music project, was born. Even though Blogswara was formed to create an album that consists of original works from music bloggers, it has continued to be a permanent platform for all amateur and aspiring singers.
The music network
The vast popularity of music blogging particularly in the South-Indian diaspora has encouraged the birth of many new websites and music social networking sites. Among the notable ones is Muziboo. com, a networking website started by Prateek and Nithya Daya, a couple from Bengaluru. Today Muziboo hosts a large number of musicians from around the world, some of whom have been noticed by prominent musicians in the industry. Music blogger George Kuruvilla was invited to sing for Sonu Nigam's musical tribute to Michael Jackson, MJ, this one's for you. Another Muziboo member Nithya Bayya recently made her debut in the Telugu music industry. There are many such success stories.
Today there are 120 music blogs listed at Audio india (www.musicblogsindia.com), an online directory of music bloggers. A majority of these music bloggers are from South India and most of them are non-resident Indians. Even though not all of them put up frequent posts and some have migrated to other music networking websites, bloggers like Sindhuja feel that a blog is where one can keep one's own individual identity compared to social networking sites.
The enormous number and interest of music blogs and bloggers have been subjected to study in a university abroad. Jessica Dyck, a student in the Department of Music in University of Alberta in Canada wrote her graduate thesis in 2008 on the basis of music blogging in the Indian diaspora. Her paper was titled "Blogging Music: Indian Musicians and Online Musical Spaces". In her 111 pages long thesis, she had mentioned why she chose the Indian music blogging scene for her thesis:
"Why focus on Indian music blogging? Within the entire blogging world, there are people from every place who post music blogs, and many have extremely high readership. However, after extensive searching, I was unable to find any music blogs other than these Indian ones used for posting recordings of the blogger's own music in an amateur, noncommercial format. The vast majority of music blogs on the Internet are focused on introducing and reviewing indie bands or posting gossip, songs and videos by major label recording artists. The Indian music blogging community is one truly centered around making and sharing music for the pleasure of singing, listening, and growing musically."